official.link
Create an official link
Easily create a link for every other link, a personal or business link, customised landing pages, QR codes, Vcards, bio link pages, and more using the simple no-code and low-code options available.
Create a personal page, or a link page for business.
Customize the background using HTML, CSS, JS, a video, or an image.
Add as many blocks as you want to the pages to provide more details about your goods and services.
Link in your social media handle, posts, feeds, products, and services.
Create Bio Links
Create QR codes
Track Indepth "Stats" for the link pages from the dashboard.

Introducing, Team System: Invite your team to manage your account.

official.link Beta
Welcome to the beta version of the official link directory. We are beta testing link pages such as Bio Link, File Link, Event Link, and more.
This website has been in beta testing since September 27, 2022, with an open directory of creators.
We welcome you to be a part of us in making the official link directory a links directory for all.
Get early access to tools and software that we provide to the admin of an account as part of our Beta Family.

A link to the directory
official.link/directory
We always recommend sharing what you want to share with the world; our open directory is an open links directory, which is open to all as public links. Please read the Name Policy and Brand Name Policy before creating any links.
To get a private link in the official link directory is the only way to keep a link password protected; it will be accessible only when you share the link password with the link page visitor.
Create a space for all your future posts and feeds.
Let's get started with a default public link, or get an idea of how a link page appears with the example official link page below.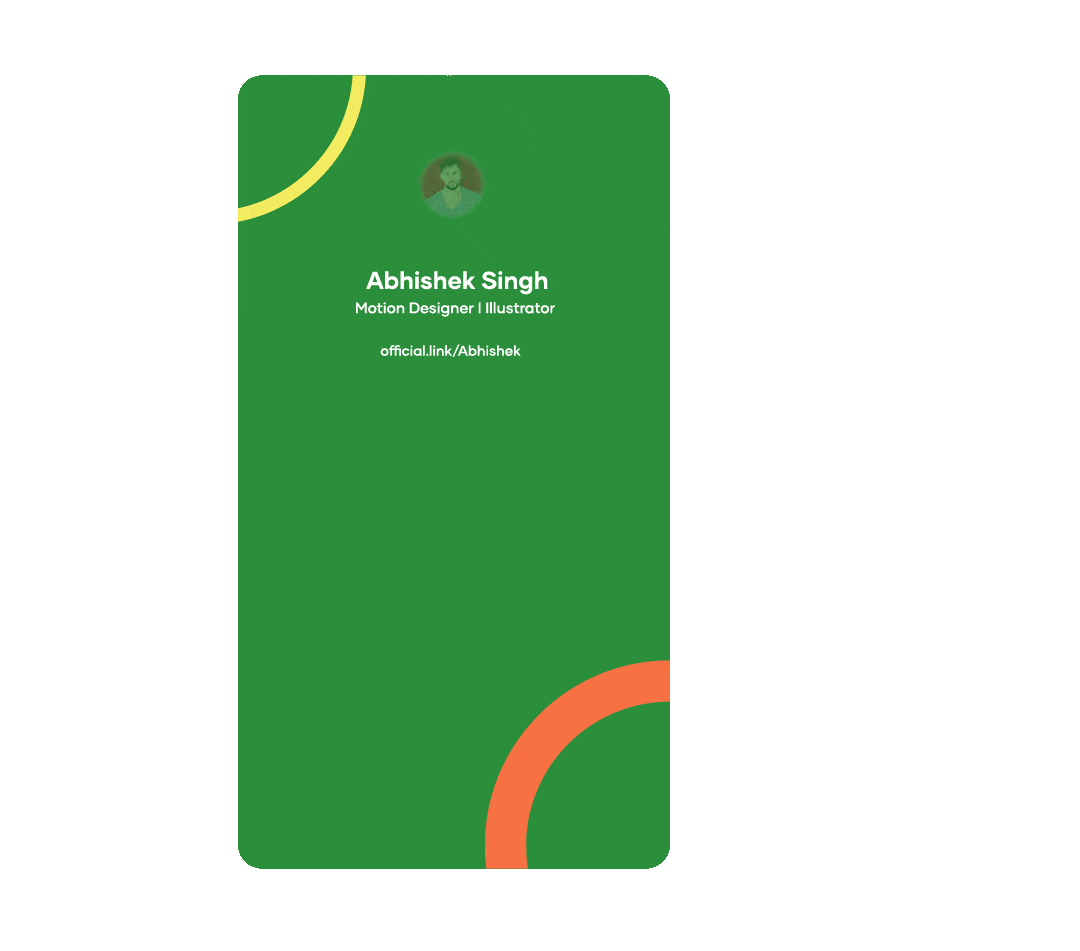 How to create a link?
Please watch the video below, and if you enjoy making videos, join us in how' to, with official.link, create your any simple or best video about,
How, To' with, official.link?
And we will publish it in our How to or Home page, with a referral link to your official.link/?
Submit Your Video @ official.link/submit
How' to, with' official.link
Video By: official.link/asn
F.A.Q
Frequently Asked Questions
"official.link" is a domain (TLD) that acts as an official link directory for linking links and lets people and businesses create landing pages with no code or low code options.
With some basic and advanced customization, an official link in the official link directory connects all the other links, projects, social posts, and feeds inside a dedicated landing page. This makes it possible to manage business and personal landing page experiences in one place and track the stats and growth of the links and pages from the dashboard. Having everything in one space is a wonderful thing! Sharing one link with clients, friends, and family could be a better option.
To get started with an account at official.link, there is a registration process through signup.
Step 1: Click or tap the "Register" or "Get Started" button.
Step 2: Fill in the details.
Step 3: Confirm the email address with the account activation link.
For direct signup, continue with your Google account, such as Gmail or Workspace Mail.
To create a link, first, log in to the account.
Once logged in, visit > Dashboard > scroll down, click on > Create Link > select > Link Type > Choose as per options available.
With a free individual account, 02 biolinks, 01 short link, 01 event link can be created with custom back half name, for example,
official.link/Your-Name
official.link/Your-Project
We recommend using a business email for any account related to the business, please signup with a business email for another link, example: [email protected]
Statistics data retention is about storing data on the dashboard of bio link pages, That measures: Clicks, Countries, Cities, Devices, Referrers, Browsers, Operating systems and languages of the visitor.
It's helpful to measure the stats and clicks about how a page is growing.
Less advertising with informative feeds is run in order to support the project.
ADS: The best thing about the ads you might see is that they'll be educational and growth-oriented, based on your interests.

We also make every effort to deliver the best ad experience.
There are no advertisements on the link pages for O+ accounts.

Total Links & Links Stats
Updating Live
Tracking pixels
All the links easily integrate with any of the following pixel providers.